Contests
Internet contest of students' essays 'The Ingenious Reader'

Every year the English Philology Department at Herzen University announces our Internet contest 'The Ingenious Reader' («Вдумчивый интерпретатор») — a competition of students' critical essays on fictional or publicist works by English-language writers. The e-format makes the contest accessible not only for students of the faculty of Foreign Languages at Herzen University (Saint-Petersburg), but for all students across Russia, Europe and overseas.
As the number of our contestants is large, we usually hold the competition in two rounds.
During the 1st academic term till April 1, all essays submitted via e-mail are reviewed by a team of experts consisting of post graduate students, teachers and professors of English Philology Department. The selected essays (5-6 of them) are further uploaded and featured on the contest's web page (http://ephil.herzen.spb.ru/?cat=63) to be assessed and voted for by our site's visitors. Apart from voting, peers can send a review of one of the essays commenting on its strong and weak points. Their opinions are also taken into consideration and influence the results.
Finally, in May, the contest jury (Prof. I. Schirova, the Chair of the jury, Prof. O. Filimonova, Vice-Chair, and Assc. Prof. Y.Sergaeva forming its 'core') announces 3 winning essays and 1 best essay review, as well as publishes the experts' feedback. The final result is calculated as the sum of points and votes given by the judges together with Internet users.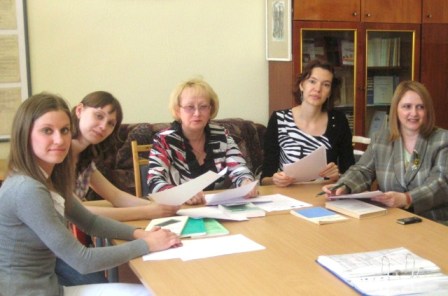 The contest is steadily gaining its popularity among English language students who are encouraged to participate by their teachers and benefit from it getting additional points to earn credits. But first of all, the participation in the contest contributes to:
— integrating language and literature studies
— perfecting writing and literary analysis skills
— fostering creativity and critical thinking.
(written by Y.Sergaeva)
Read more about the contest in Prof. I.Schirova's article 'The Ingenious Reader' — promoting literary analysis skills and creativity.


Watch the presentation about the contest THE INGENIOUS READER
You can use this form to submit your essay, commentary or questions: